Our Mission Statement
"We believe that being Metis is a valuable way to identify ourselves."
MetiSupply is your resource center to

promote the combination of artful living and commerce by tribal

mixed-blood people who take artful living and

merge it into self-sufficient business.




MetiSupply proudly offers a way to further such artful living.




As your lives and businesses keep growing and changing, so shall MetiSupply.



At MetiSupply, we believe that it is time for people of Metis lineage to have a place where commerce and spirit connect in a way that furthers our success in our talents, skills,
businesses, and lives.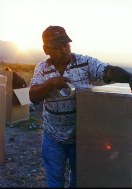 We are your internet meeting place, a center for marketing and commerce, and an ever-expanding networking resource.

We hope you'll explore the site, find what you need here, and when you leave take with you the hope and inspiration of a successful future as member of MetiSupply.

Membership to MetiSupply and your participation not only benefits you but also offers a hand up to the many others following in your footsteps. As you grow and expand with us, together we'll become an internet presence.

MetiSupply is all about making the connections.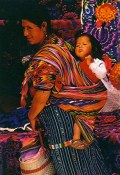 What being a participating MetiSupply Vendor means to you:

Advertise your Artistry
If you are an artisan in any medium wishing to sell and distribute your artwork for a living as a Metis, you can advertise here in the form of banner ads or you can have an entire page on the site for your online or offline business. Artists, jewelry makers, potters, weavers, sculptors -- whatever your calling is, we welcome you here.

If you are just getting started as a commercial artisan, you can use MetiSupply to establish your business by showcasing some of your work here. How? By having your own page, with links to your website or local store.

If you have an established business web site and you want more hits and more business, advertise it here. That's what we're here for.






Publicize your Speaking and Lecturing Tours
If you are a contract speaker or lecturer; if you have a seminar to offer the public; if you tour with a message that the world needs to hear; if you travel as an educator; if you have a center for teaching your valuable Earth message about ecology, technology, urban issues, waterways, forests, or any other subject ....sign up for a listing and display your schedule on a Calendar page here at MetiSupply.

We'll post your schedule, your contact information, your fees, and anything else you'd like the Metis community to know about.






Find the Supplies you need
If you need a place to find supplies -- ceremonial, smudges, implements, or clothing, look no further! We'll have an ever-expanding list of products you can buy from the site or links to other sites where you can find the supplies you need.

If we don't have it, tell us. We'll do our best to find it for you.

If you sell supplies, advertise here and we'll direct people to your web site or business so that others can find what they need from you. Being connected is an improtant facet of what business success is all about. Finding what you need all in one place is a way to be connected and is our primary goal.






Spread the word about your Non Profit Organization
Every non profit organization needs funds, fundraisers, and volunteers to make it work and keep it going. List your web site or your establishment here at MetiSupply and get some free air time and direct people to your site. Advertise with a banner, a few paragraphs describing your organization, or send us a short video of what you do. We'll give you your own page where people can go to see for themselves just what your organization is all about.






Network Live!
Visit our live chat room or message board to network with other Metis business people. Or just drop in on the discussion to Check the schedule to see what we're all talking about and join in. Our goal is to serve the Metis community in every way.


We'll gladly accept your comments and supply requests. We depend on people like you to make MetiSupply work as a place where people connect with other people in the community.






Keep up to date on the MetiSupply community with our Newsletter
Each month we put out "The Sage Newsletter", a newsletter by the founders of MetiSupply. You'll be able to read about our newest members, new products, and what's happening in the global community. You'll read about urban issues and causes that we Metis are deeply involved in as part of our committment to Earth Concerns.

You'll find articles on Metis philosophy and issues, business tips, and current events that affect us all.

Sign up and get in on the action!